Classifieds
2019 MOUNTAIN RESFRESHER|MAL WORKSHOP

Local Authority:




Location: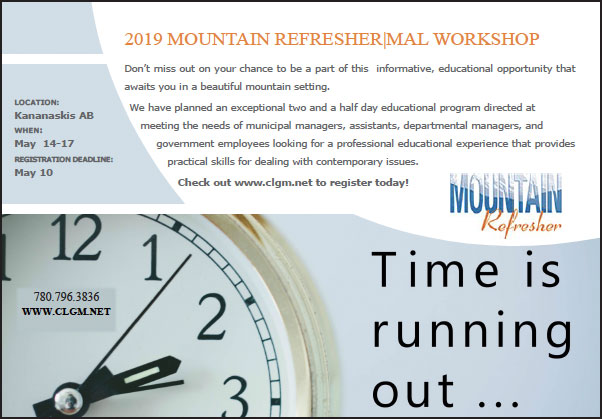 Don
'
t miss out on your chance to be a part of this informative, educational opportunity that awaits you in a beautiful mountain setting.
We have planned an exceptional two and a half day educational program directed at meeting the needs of municipal managers, assistants, departmental managers, and
government employees looking for a professional educational experience that provides practical skills for dealing with contemporary issues.
Check out www.clgm.net to register today!