News
Applications are being accepted for the 2020 Larry Majeski Bursary to attend the 2020 Mountain Refresher Administration Leadership Workshop

Click Here For More Information

Click Here to Register
Each year at the AUMA's
Annual Convention and AMSC Trade Show
, outstanding municipal professionals from across Alberta are awarded for their collaboration, dedication and commitment to excellence.
"Over the past two years of my term, I've had the pleasure of meeting many of these municipal professionals," says AUMA President Barry Morishita. "Alberta municipalities should feel proud of the excellence and professionalism its administrators and elected officials consistently demonstrate. I look forward to honouring this year's award winners on September 25 during the AUMA Convention's opening ceremonies."
This year's recipients include:
AUMA/SLGM Dedicated Senior Team Award This award, which recognizes an outstanding municipal team that demonstrates service excellence and dedication to municipal government, has been awarded to the Town of Pincher Creek.
AUMA/SLGM Dedicated CAO Award: This award, which recognizes a CAO for long‐term excellence and dedication to both municipal government and chief administrative management, has been awarded to Carl McDonnell, CAO of Town of Carstairs.
The Dedicated Senior Team and Dedicated CAO awards are co-sponsored by AUMA and the Society of Local Government Managers (SLGM), AUMA's valued partner.
"This year's award recipients are excellent choices, in my opinion," says Luana Smith, chair of the SLGM. "Their track-record solidly embodies professionalism and diligence in the field of public service."
"The SLGM, is honoured to issue these awards to these worthy recipients," says Bob Beck, Chair of the SLGM "On behalf of the members of our Association and the staff, we offer our congratulations and applaud them for their iniative."
Congratulations to: 
Nancy Friend, Village of Rosalind
Kate Brandt, Village of Hussar
Heather Leslie, Village of Beiseker  
Sue Wrighton, Village of Foremost
Karen Garipy, Town of Beaverlodge
Barbara Kulyk, Village of Consort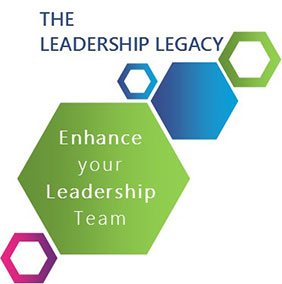 The Society of Local Government Managers (SLGM) is pleased to launch the 'online' Local Government Leadership Profiles.
This initiative was initiated by the Society of Local Government Managers Board of Directors with specific leadership provided by Board Chair Chris Jardine, CLGM and Society member Dr. Gordon McIntosh, CLGM with input from professionals throughout Alberta. At the 2013 SLGM conference, participants identified key leadership competencies required of Chief Administrative Officers, managers and supervisors to deal with the changing local government landscape. Later that year, a province-wide survey provided further leadership insights. A group of professionals developed key leader expectations for further input at the 2014 SLGM conference.
These competency-based Leader Profiles will be helpful for:
Councils to recruit and provide feedback for the Chief Administrative Officer position
Incumbent and aspiring CAOs to undertake self–assessments and develop the needed competencies to prepare to advance.
CAOs and managers to guide the staff performance and learning
Municipal–related Associations to provide contemporary training needs
Educational institutions to ensure contemporary competency-based learning

Strategic Leader Profile

Tactical Leader Profile

Operational Leader Profile
The SLGM Board looks forward to sharing and working with professional and political associations to enhance local government leadership.
Our profound thanks to all who volunteered their time and participated in this venture and in particular Dr. Gord McIntosh.